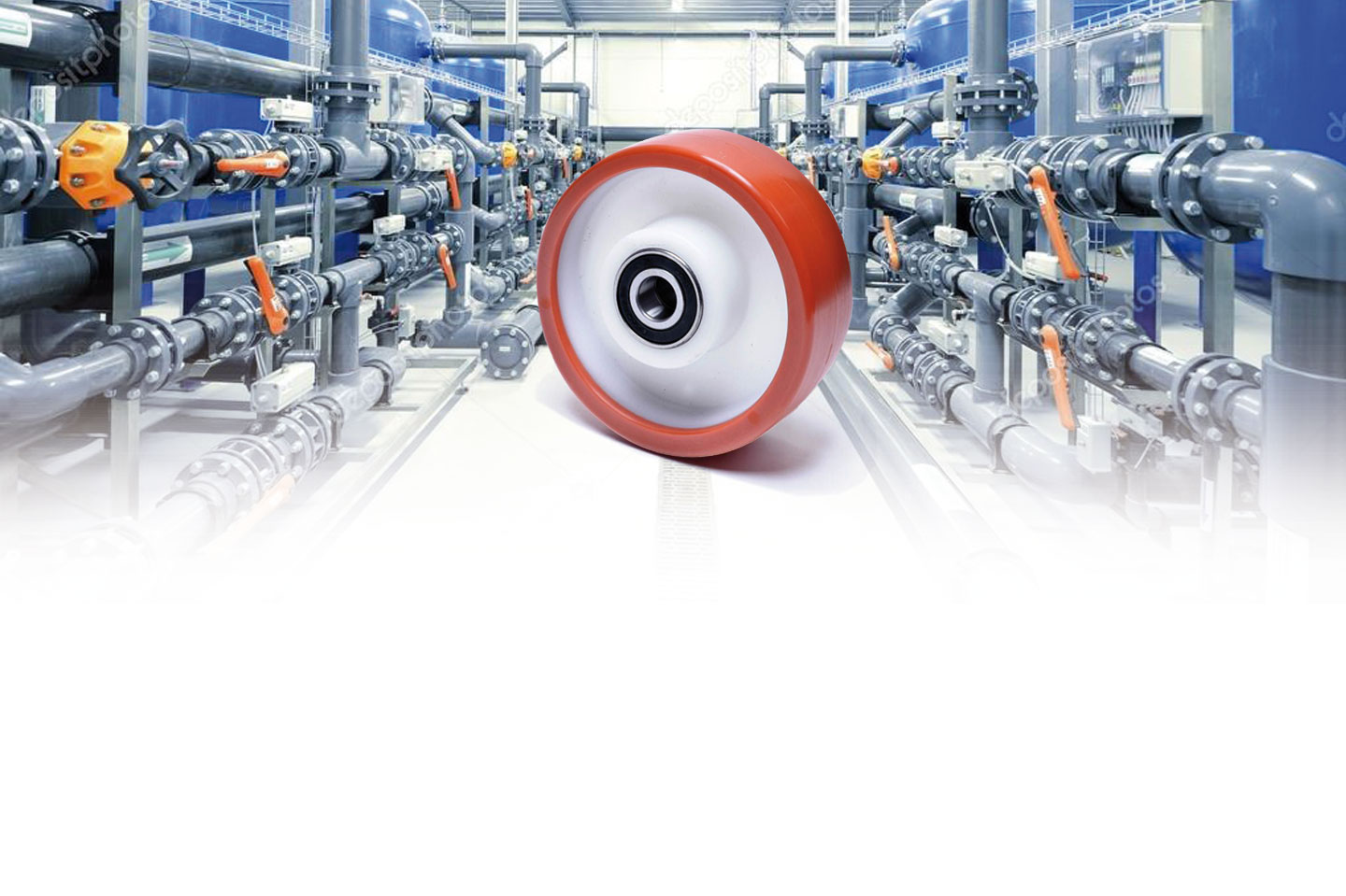 GW Series
GW SERIES
FEATURES
Made with a core of nylon 6 and a coating of elastic injected polyurethane, these wheels ensure a complete protection of floors and a total absence of noise thanks to a tread hardness of 82 shore A.
They have an excellent elastic behaviour which can guarantee a better shock and vibrations absorption, a good adhesion to the pavement while maintaining high smoothness.
They have a high resistance to abrasions, mineral oils and greases.
May have limitations for use in the presence of water vapor.
The operating temperature range from -20°C to +60°C.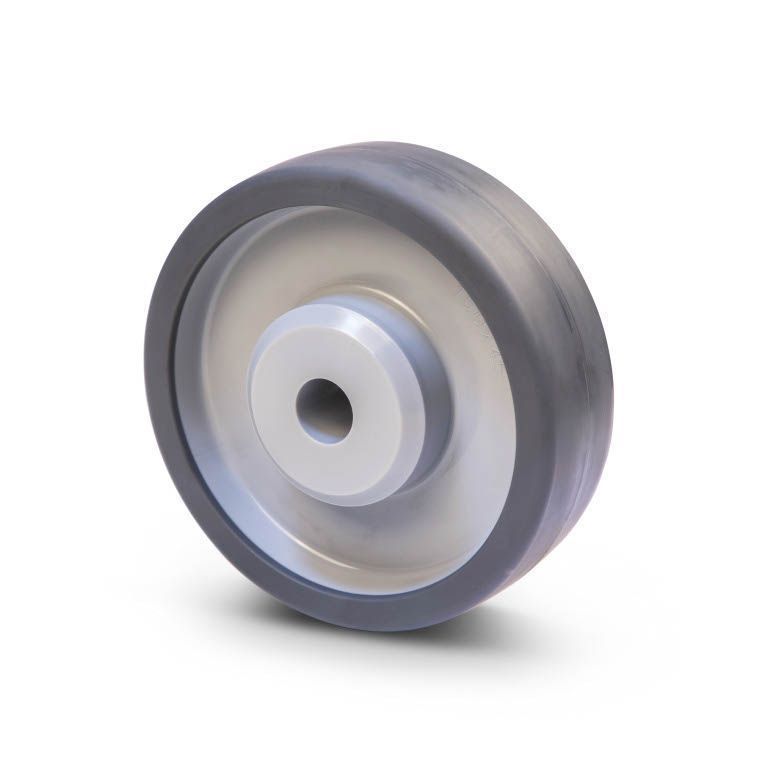 | ART. (CODE) | ART. (CODE) | ART. (CODE) | | | | | |
| --- | --- | --- | --- | --- | --- | --- | --- |
| 080 GW (44080A50) | 080 GWU (44080R50) | 080 GWUX (44080X50) | | | | | |
| 100 GW (44100A50) | 100 GWU (44100R50) | 100 GWUX (44100X50) | | | | | |
| 124 GW (44125A50) | 124 GWU (44125R50) | 124 GWUX (44125X50) | | | | | |
| 125 GW (44125A51) | 125 GWU (44125R51) | 125 GWUX (44125X51) | | | | | |
| 150 GW (44150A50) | 150 GWU (44150R50) | 150 GWUX (44150X50) | | | | | |
| 160 GW (44160A50) | 160 GWU (44160R50) | 160 GWUX (44160X50) | | | | | |
| 200 GW (44200A50) | 200 GWU (44200R50) | 200 GWUX (44200X50) | | | | | |