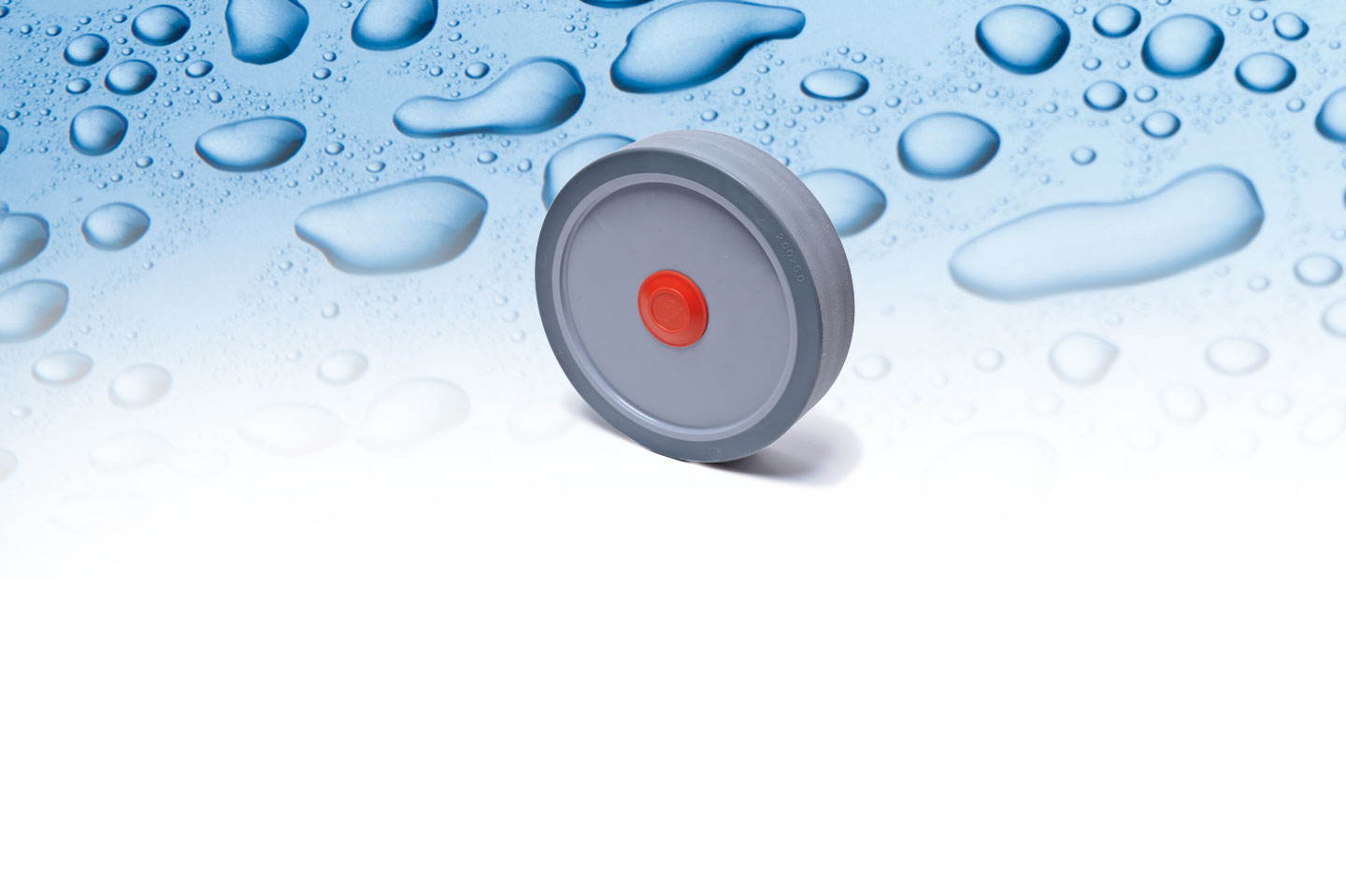 WJ Series
WJ SERIES
FEATURES
They are made with a high viscosity PA6 center of the highest quality and tread in GRIPTPU hardness of 72 Shore A.
These wheels ensure a complete protection of floors and a total absence of noise; resistant to most chemical agents, soaps, acids, mineral oils and greases.
They have excellent resistance to abrasion and laceration; the operating temperature range is from -20°C to +60°C.
Due to the excellent performance of elasticity and high grip on wet floors, they are particularly suitable for traction machines of medium dimensions.
NOTE
Plain Bore with Key Way and Splined Hub.
Arrangement for Brake (T).
Available on request other individual hub solutions.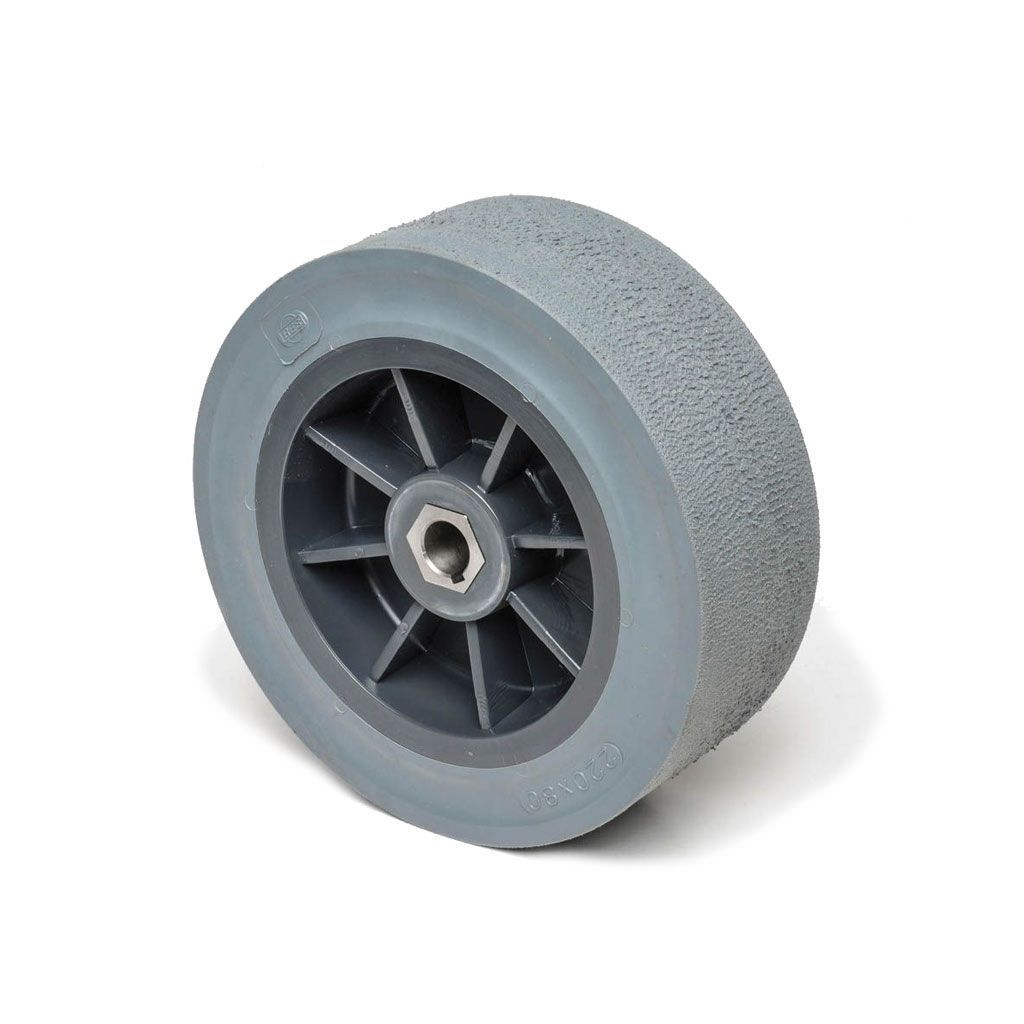 | | | | | | |
| --- | --- | --- | --- | --- | --- |
| 175x45 WJ | | | | | |
| 175x60 WJ | | | | | |
| 200x60 WJ | | | | | |
| 220x80 WJ (T) | | | | | |
| 225x60 WJ | | | | | |
| 250x80 WJ | | | | | |
| 260x80 WJ (T) | | | | | |
| 300x85 WJ (T) | | | | | |
| 350x100 WJ | | | | | |
| 370x100 WJ (T) | | | | | |